How to create or import a Trust wallet
Step 1 - Launch Trust Wallet
Upon first launch of the app, you will be presented with the screen below which is the part where you can "Create a New Wallet" or "Import" an existing one. For this guide, we will select on
Create a New Wallet
.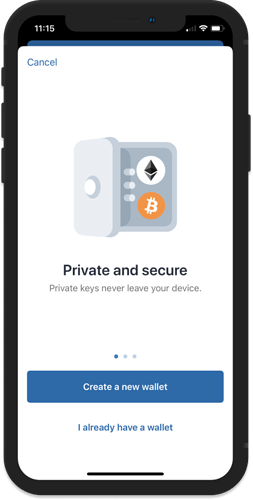 Step 2 - Accept Terms of Usage
In order to proceed, you would need to accept the Terms of Usage. Simply put a check mark at the box then press on
Continue
. No turning back now.
If you agree to to the terms of usage please be aware that,

losing your recovery phrases will also mean that you lose access to your wallet

.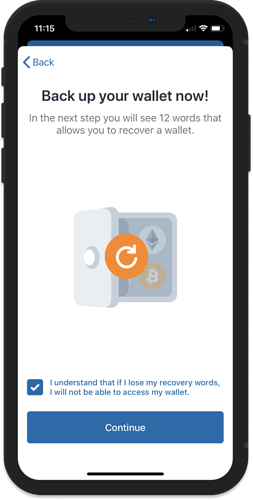 Step 3 - Save your Recovery Phrase
This is the most important part of your crypto journey. You need to take note of your recovery seed phrases. Your recovery phrases are the keys to your crypto wallet. So make sure to keep them in a safe place. Tap on
Continue
to proceed.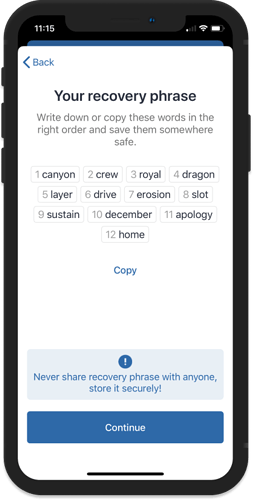 Step 4 - Verify your Recovery Phrase
If you followed
Step 3
and backed up your recovery phrase, this will be a breeze.
In the correct order, select the words in order to complete the verification process. Click Continue when you are finished.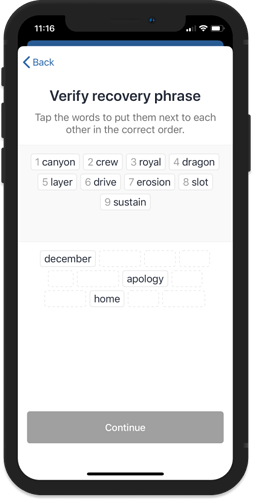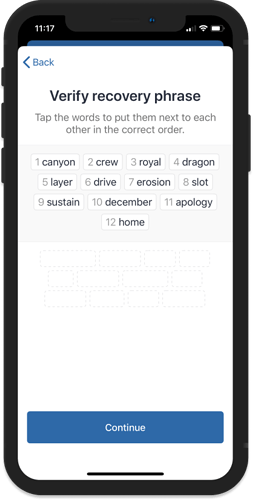 After going thru the backup and verification process you will be redirected to the main wallet screen. You will see an initial list of coins that you can start funding right away.
Congratulations!
You can set the name of your wallet so that you can easily recognize it. This change is only a local setting on the app and can be changed at any time.
Go to the
Settings
menu, then tap on
Wallets
.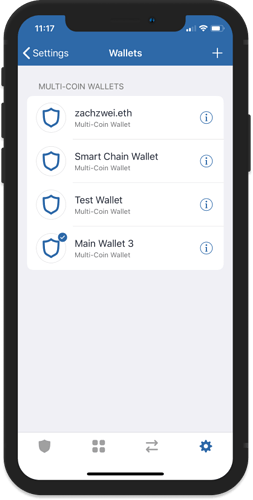 Next, tap on the
i symbol
beside the wallet that you want to personalize. Save it and you are done.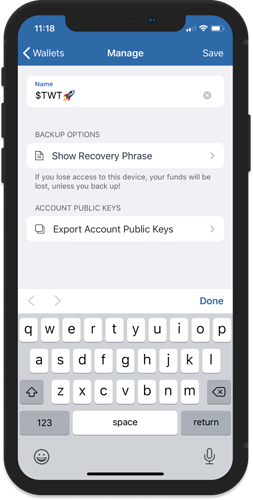 Note:

Also on the same screen, you will see

Show Recovery Phrase

. You can always go back here if you want to get your recovery phrases.
How to connect Trust Wallet to the JaxCorp DAO website
To connect Trust Wallet and receive UBI you need to use Wallet Connect.